ARTISTS
Black Eyed Peas
Nine Inch Nails
Dokken
Buck Owens
No Doubt
Emerson Lake and Palmer
Earth Wind and Fire
Warrant
John Sykes
Ronnie Foster
Type O Negative
Yanni
Little E
Papa Roach
Thrice
Maroon 5
Battle Cat
Ashanti
Madonna
Rolling Stones
STYX
Nick Lachey
Robbie Buchannon
Tom Morello
Berlin
Jodeci
Firehouse
Booker T Jones
Freddie Ravel
Akira Rabelais
Foo Fighters
Aerosmith

The 1975

STUDIOS
Royal Tone Recorders
Troubadour
Paramount Recording
Musicians Institute
Studio Atlantis
Viper Room
S.I.R
American Idol
Castle Studios
The Hit Factory
Manahattan School of Music
Henson Recording Studios
Rumbo Recorders
Americas Got Talent
Bruce Forat
NBC Studios
The Viper Room
Hollywood Records
WWE
Cello Studios
Media Ventures
The Enterprise
Chalice Studios
The Track House
West Productions
Moviola
Machine Head
Track Record
Pacific Soundwaves
LAFX
Capitol Audio Rental
SST Los Angeles
Technicolor
Audio Design and Service
Under the wire
Audio FX
Digital Difference
Mates
Swing House Recording
Metal Sludge
Satellite Studios
Pixar Animation Studios

PRODUCERS / MIXERS
Linda Perry
Dave Pensado
Jean Marie Horvat
Walter Afanasieff
Hans Zimmer
Rodney Jerkins
DeVante Swing
Dave Way
Jim Scott
Marshall Altman
Joe Zook
George Landress
Tommy Henrickson
Terry Lewis
Noel Golden
Tony Mangurian
Mark Isham
Simon Franglen
Rich Cook
"For New, Interviews, Features, Gear and Blogs. Check it!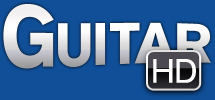 "All the latest guitar news and information at GuitarSite.com"